January 8, 2020
Posted by:

Albert Muhumuza

Category:

Uncategorized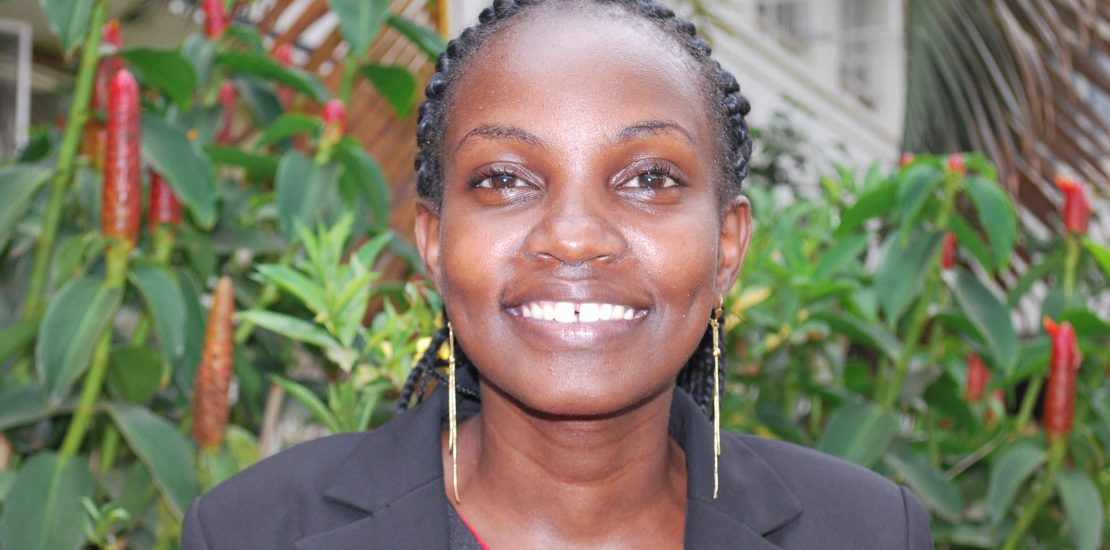 Namayengo scores a CGPA of 4.83 in Bachelor of Conservation Forestry and Products Technology
Had earlier wanted to study Pharmacy
Now wants to advance with Molecular genetics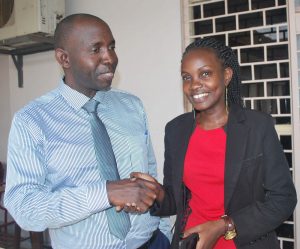 During the previous Mak 69th and the 68th Graduation Ceremonies the College of Agricultural and Environmental Sciences (CAES) presented the best and overall science student from the School of Food Technology, Nutrition and Bio Engineering.
Again, the CAES has ushered in the new year by delivering   the overall best science student for the Makerere University 70th Graduation ceremony slated for 14th  – 17th  January 2020.
The 22-year-old girl Ms. Namayengo Sarah with a CGPA 4.83 has been undertaking a four year course in Bachelor of Conservation Forestry and Products Technology under the Department of Forestry, Biodiversity and Tourism (FBT), School of Forestry, Environmental and Geographical Sciences (SFEGs).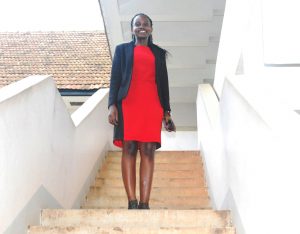 "I am very excited for today. It is not a surprise to get a first class degree because I have been working for it, but I did not expect to emerge the overall best in sciences but I thank God for it.
My education has been quite smooth and good. I must say, I have been a very lucky person because I have been getting scholarship and bursaries to study. I have been a hard working girl way back from nursery, "The soft spoken Namayengo said in an interview.
Born on 24th December 1997, in humble family of business parents -Mr. Mayanja Edward and Ms. Nanyanzi Ester of Masaka, Sarah Namayengo is the second born of the four children (all girls).
Ms. Namayengo went to New Chapter Nursery and Kindergarten in Namungoona along Hoima road. There after she joined Kyaggwe Road Primary School where she sat her Primary Leaving Examinations (PLE) and passed with 16 aggregates.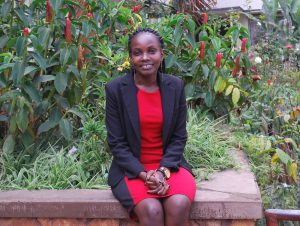 She later studied at Bulo Parents Secondary School, Butambala where she did her Ordinary Level (O-Level) scoring 11 aggregates, a first grade.
She sat for the Uganda Advanced Certificate Examination (A-level) at the same secondary school -Bulo Parents, scoring 17 aggregates with a combination of Biology, Chemistry, Mathematics and ICT plus General Paper.
Ms. Namayengo joined Makerere University on Government scholarship where she has been pursuing a Bachelor of Conservation Forestry and Products Technology.
"I just filled this course on the Joint Admission Board (JAB) forms and I got it. In the first place, I did not like it because I wanted Pharmacy but when I got this, I made sure I gave it my best and through my mentor Dr. Grace Nakabonge, she guided me and I am really so grateful to her because she was there for me." Ms. Namayango explained.
Ms. Namayengo has spent four years at Makerere University. She described her academic journey at Makerere as having been smooth and expects more achievements in academics and related aspects.
"I look forward to joining the conservation group that can transform our country. I want to study molecular genetics to understand conservation at that level so that I can cut across human and animal species", Ms. Nabayengo stated.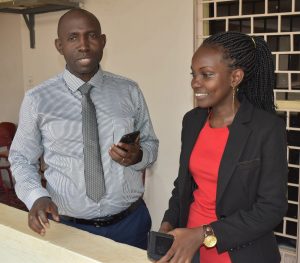 To fellow students, Namayengo had this to say: "Always have a goal in life because whenever you have a goal, you divert and put all your resources towards achieving it. Once you want to see yourself somewhere, you work towards getting there  but, if you do not have a goal, it is hard to remain focused and whatever comes your way, may disrupt you", Ms. Namayengo narrated
Compiled by;
Jane Anyango
Principal Communication Officer, CAES