December 6, 2019
Posted by:

Albert Muhumuza

Category:

Uncategorized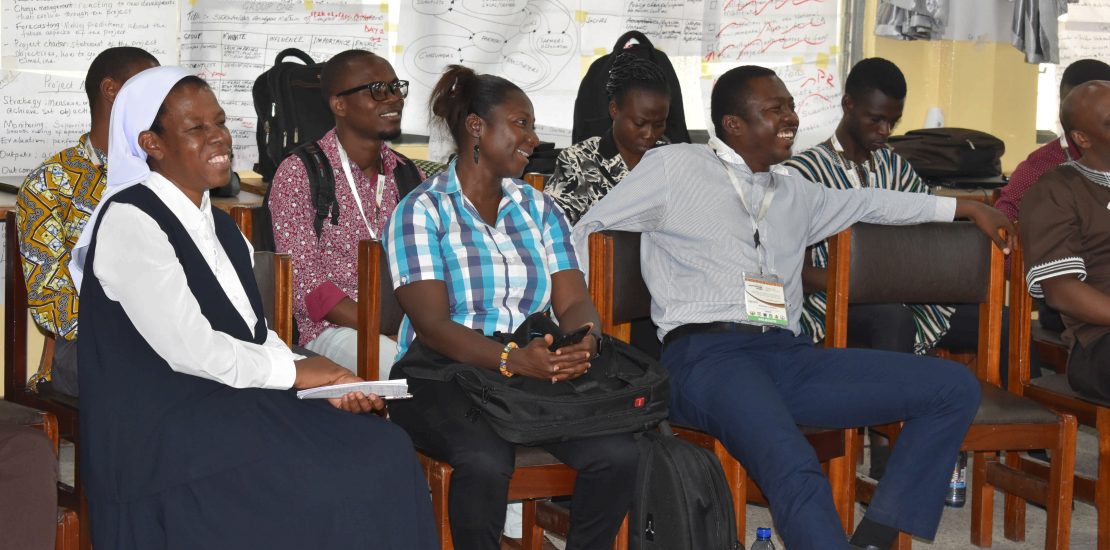 Makerere University Post-Doctoral fellows joined their counterparts from the RUFORUM partnership universities for the skills enhancement training in project management and leadership at University of Cape Coast Ghana.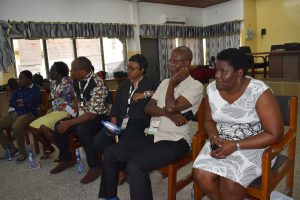 The training was part of the activities to mark the 15th RUFORUM Annual General Meeting (2nd-6th December 2019) hosted by University of Cape Coast   under the theme, "Delivering on Africa's Universities Agenda for Agricultural Higher Education Science Technology and Innovation (AHESTI): What will it be?
The aim of the training was to enlighten and improve the trainees' research setting and future research projects and above all to be more impactful in whatever they are doing, understand why they are doing research, for whom and how to get the best for the farmers and consumers.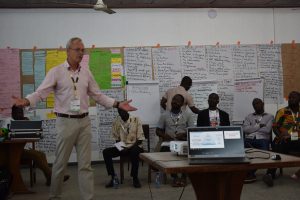 The lead instructor from the Netherlands Prof. Gerard Ouden, also specialist in tropical agriculture and program management of research projects decried the poor management and supervision of projects saying, something must be done to improve research projects.
"Many projects we see which pass our desks and donors are of often of poor quality design. So, I thought there was need to equip post-docs to improve skills of developing and managing projects at whatever level especially in agricultural fields.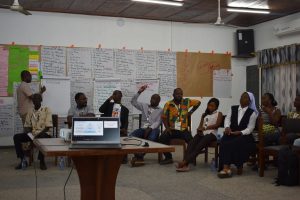 I designed this course in project management and leadership in such a way that I introduce little by little aspects ranging from stakeholder analysis, how to hold meetings with internal and external parties, financial and risk management, personal development of projects and people have to explain what they think can be done, criticizing one another and applying peer to peer review system". Prof. Gerard said.
He explained that the idea is that they should be able to apply the knowledge and skills back home because most of the trainees are leading projects, PhD and master's students and technical staff of international environment.
"Apply what you have learnt even if it is new to you, try it out, experiment it because as a researcher, your work is expensive. All skills given to you, use them and make a better world", the professor implored participants.
The training was attended by Dr. Sarah Akello Esimu, Dr. Gabriel Karubanga, and Dr. Sebuliba Mutumba from the Department of Extension and Innovation Studies. Others were Dr. Sarah Chikuta, Dr. Blessing Odogwu and Dr. Hellen Biruma among others.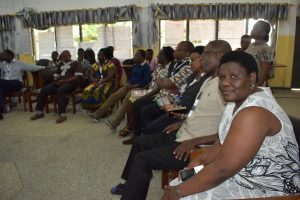 "The training was very informative and left us with a void to become very efficient managers in all that we do. When talking about leadership, it is a point of reflection. It starts with us. It should not be about the Government or the Vice Chancellor – We are part of the challenges and we should all play our part," Said Dr. Sarah Akello Esimu.
Article compiled by;
Jane Anyango
Communication Officer, CAES