December 6, 2019
Posted by:

Albert Muhumuza

Category:

Uncategorized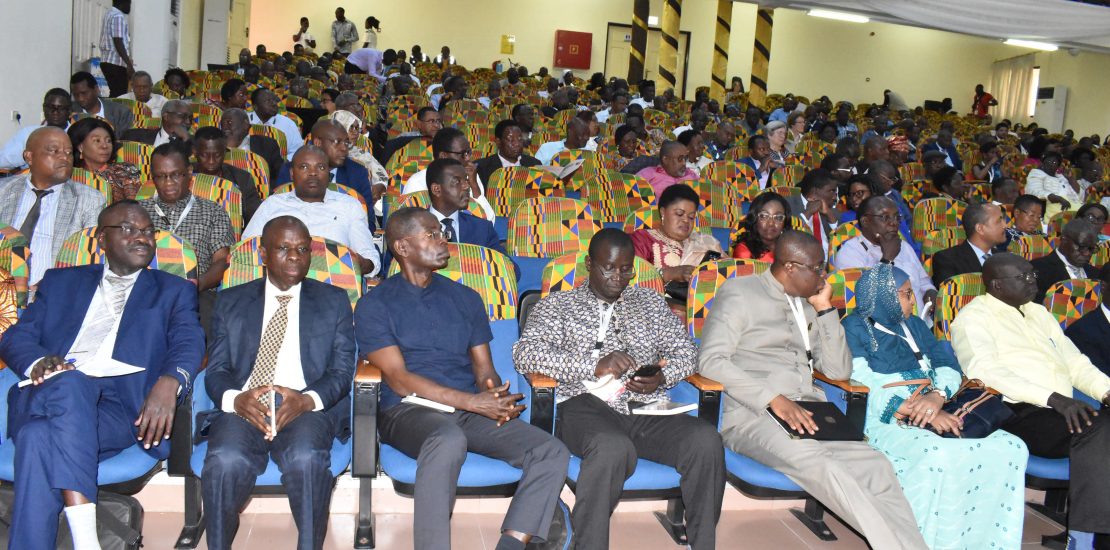 Incentivizing research, gender disparities in STEM, limited funding for infrastructure, critical skills training gap key on agenda
Vice Chancellors, Principals, and Deans from 121 RUFORUM partnering Universities, and stakeholders in Agriculture and education convened at Cape Coast Ghana to deliberate on what it will take to deliver Africa's Universities Agenda for Higher Education, Science, Technology and Innovation (AHESTI).
The meeting dubbed the Vice Chancellors forum was part of the events to mark the 15th RUFORUM Annual General Meeting (2nd-6th December 2019) hosted by University of Cape Coast – Ghana.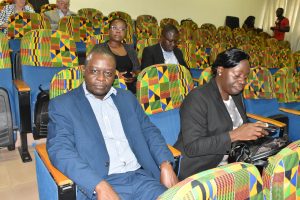 Makerere University's Deputy Vice Chancellor in charge of Academic Affairs, Dr. Umar Kakumba, Deputy Principal College of Agricultural and Environmental Sciences Assoc. Prof. Gorettie Nabanoga, Dean, School of Agricultural Sciences Prof. Johnny Mugisha, Dean, School of Food Technology, Nutrition and Bio Engineering Dr. Abel Atukwase, Assoc. Prof. Denis Mpairwe from the Department of Agricultural Production and other members were part of the week long activities of the RUFORUM AGM.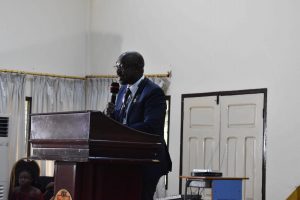 The Vice Chancellors forum was held on 4th December, 2019 presided over by the Zambian Minister of Higher Education Dr. Brian Mushimba who delivered the key note address. Hon. Prof. Aiah Gbakima, Minister of Technical and Higher Education, Sierra Leone was the Lead speaker and a team of five panelists from Ghana, Namibia and Dr. Florence Nakayiwa Mayega Deputy Executive Secretary RUFORUM.
Session one of the meeting focused on  Enhancing delivery  of Africa's Universities Agenda for Higher Education, Science, Technology and Innovation while the second session was on Re-engineering Universities in Africa to deliver transformative graduates and innovations.
Dr. Brian Mushimba commended RUFORUM for creating a platform for sharing prospectives and expectations on the role of African universities in developing and generation of technologies and innovations in this era, calling upon all to action to place premium on higher education.
"It is important we interrogate our government policies and put in place institutional mechanisms that spur needed changes in order to attain both our national and continental development agendas. The basis for real development and impact on society is investment in education and without basic education, people will remain ignorant and perish," the Minister said.
To create a pool of thinkers who are the epic entre of social cultural developmental needs for a country, Dr. Mushimba emphasized   that more investment in higher education is needed.
With the ever increasing population in Zambia amidst limited resources he said, the country has seriously been challenged to educate more citizens than before and look at more options of investing in higher education as the answer for the today's problems and challenges of tomorrow.
Dr. Mushimba noted that higher education should be the epicenter of all the research, innovation and the generation of good thinking which can cause positive impact on industry and society in general.
He shared that Zambia is currently implementing 7th National Development Plan which underpins the country's aspiration to become prosperous middle income country by 2030 and to attain this vision, the country has four strategic objectives which underpin the plan namely; to diversify and make economic growth inclusive, enforce sustainable environmental social and economic principles, improve competitiveness and innovativeness and strengthen governance and institutional mechanisms.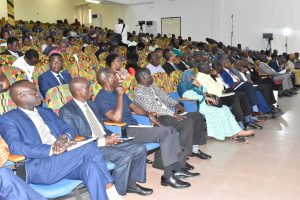 The minister said the country is diversifying from mining into agriculture, agriculture value chain, increasing funding in higher education as key driver in developing human capital, promoting several training programs and continuing to invest in technical vocational skills to promote self-employment among the youth and, relooking at how to increase funding to universities centers of education and knowledge management.
"Zambia is hinged to the role of Science, Technology and Innovation. We feel that the adoption of STI sectors such as health, agriculture, energy, manufacturing, ICT will be unleashed to the economy and create the jobs needed and improve service delivery to the people.
The country has introduced technical schools, universities that focus on science and mathematics, funding to science, mathematics and related programs has increased and 60 % funding given by government to students as loans targeted at STI and 40% to humanities". Dr. Mushimba explained.
He further reported that Zambia continues to do curriculum reviews that focus on key sectors while promoting industrial attachments to improve the linkage between industries and academia.
The government he said, is also focused on improving equipment, laboratory and facilities for research and decided to expose young people at primary to secondary schools to skills training and put in place a National Science and Technology Council to ensure that there is a national research agenda to guide and abide research to focus on national and regional developmental priority and to streamline research resources specifically
Dr. Mushimba further shared that, one of the serious challenges Zambia is grappling with is global warming and climate change threatening food security adding that, it is through targeted research that universities can speak to these challenges and start addressing them.
In addition to strengthening research in higher agricultural education, Dr. Mushimba expressed the need for universities to take actions such as capitalization and privatization of research, human resource capacity building through training, increasing the number of postgraduates, development of proactive policy environment, attract research funding and incentivize researchers to keep them happy and motivated, and working with partners to implement regional and international initiatives.
During the general and panel discussions and sharing of experiences from different countries, issues of incentivizing researchers, limited funding for infrastructure development in higher education, gender disparities in terms of enrolment and graduation rates of female students in Science disciplines and attendant challenges like sexual harassment topped the discussions.
Other key issues discussed were the deficit in critical technical skills among graduates, increasing youth population and unemployment, low research output from Africa, funding graduate training and why Africa cannot feed herself despite the number of agricultural researchers and experts and the rich natural resources among others.
About RUFORUM and the 15th AGM at Cape Coast Ghana
RUFORUM is an initiative by African universities that was founded in 2004 initially by 10 universities from five countries and has since expanded to 38 of the 54 countries in Africa.
The initial focus was to bring universities together, so as to align to the continental agenda. At that time, the main commitment was reducing poverty and hunger with focus on building capacity to support the agricultural sector in Africa and since 2014, following the request of the African Union the initiative has grown in the market to include Science, Technology and Innovation.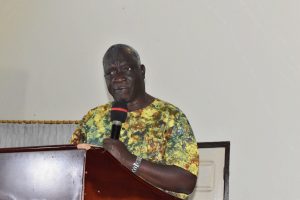 Speaking during this forum, the Executive Director RUFORUM Prof. Adipala Ekwamu said the idea was that African universities work together and make sure they help each other and become more responsive to the development needs of the continent.
Prof. Adipala said they also wanted to make a platform of networking, have mutual support across Africa but also importantly to create a mechanism for training students from across Africa in the different countries in Africa.
At the initiative founding, he said, the ministers in a meeting in Kampala Uganda advised that at least in two years, RUFORUM should convene a meeting where it updates African policy makers on what universities are doing 
As part of this 15th AGM in Cape Coast Ghana, several ministers from member states were invited so that universities can report and share what they are doing as part of supporting the development agenda.
"This particular meeting is part of the dialogue where we should first look at the key drivers that we need to take into account in terms of responding especially to the continental agenda vision of 2063.
We will be having a deliberation by our leaders, keynote speakers not only from Africa but outside so that we also share their perspective on what to do to accelerate the contribution of African universities in terms of especially the Science, Technology, the continental education strategy, the TVET strategy for Africa, the Malabo declaration and the Comprehensive Agricultural Development Program and the African Science agenda for Africa," Prof. Adipala explained.
The deliberations focused on what African universities and partners can do to contribute to the attainment of agenda 2063. The second thing was to report to the ministers.
Prof. Adipala said, the African Union (AU) created a committee of 10 heads of states, identified key actions and different actors including universities. Universities were specifically tasked to implement certain activities and were therefore expected to present to the ministers and the technical experts the efforts they were making to try to respond to the decisions of the committee of the 10 heads of state.
Article compiled by;
Jane Anyango
Communication Officer