December 22, 2020
Posted by:

Albert Muhumuza

Category:

news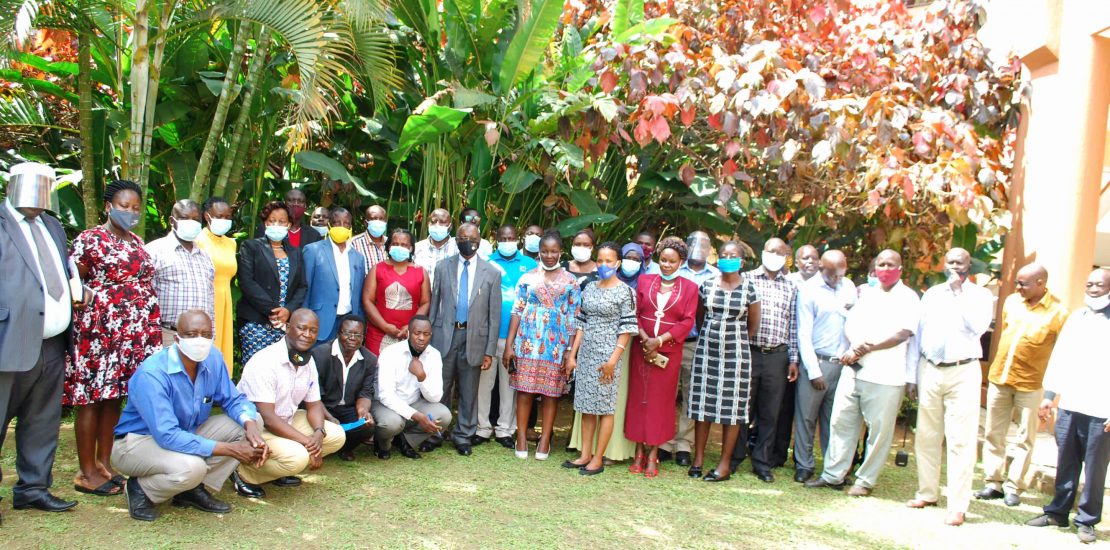 Makerere Holds the CAPSNAC dissemination workshop in Mbale
CAPSNAC project supports the formulation of a climate change manual
Makerere University College of Agriculture and Environmental Sciences on 07th Dec 2020 held a research dissemination workshop in Mbale to disseminate the findings of the five year NORAD funded project.
The Project titled "Regional Capacity building for Sustainable Natural Resource Management and Agricultural Productivity under Climate Change (CAPSNAC) was funded through the NORAD program, NORHED at a total of about 17 million NOKS (approx. $2.5m)
The funds channeled through Makerere University as the lead university in collaboration with other three universities of Addis Ababa (Ethiopia), University of Juba (Southern Sudan) and the Norwegian University of Life Sciences (Norway) was aimed at strengthening the capacity of universities to address issues to do with climate change, environment and natural resource management.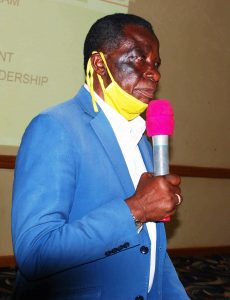 The dissemination workshop held at Mbale Resort was graced by the Resident District commissioner for Mbale District Ogajo Barasa who also called upon the district residents to sustainably manage the environment and also stop natural resource degradation.
The workshop was aimed at creating awareness and disseminate results and experiences of the five year CAPSNAC project to key stake holders in the field of agriculture productivity and natural resource management in view of climate change.
It was also aimed at fostering effective and interdisciplinary interactions among researcher's practitioners and policy makers.
The dissemination was attended by farmers, farmer organizations, Environmental Officers, and District Local Council Chairpersons from the greater Mbale including researchers and Scientists from Makerere University, Scientists, staff and Graduate students undertaking their research in the Eastern region.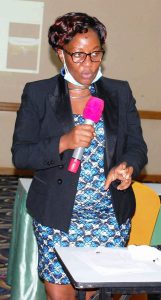 Other dignitaries in attendance was the Deputy Principal, CAES Prof. Gorettie Nabanoga who also heads the Gender aspect of the project.
The Resident District Commissioner Ogajo Barasa while making his submission applauded the Media for exposing the evils in government saying a lot has been brought into light unlike before.  
In the same development, Barasa applauded Makerere University College of Agricultural and Environmental Sciences through the CAPSNAC Project for the role played in ensuring that people can adapt to climate change and act accordingly.
"We can now receive information before it happens, for instance we are able to know whether there will be rain in the next four months or drought, which helps people to adjust accordingly especially politicians.
This helps us to know that in the next three months, we cannot be able to meet our voters giving politicians a room to change their programs, "he said
"In Mbale, we have tried to ensure that people adapt to issues of environmental protection because it takes a lot of time for someone to accept and adhere to change yet most politicians come to dismantle all the efforts.
For example, when we tell people to leave the wetland, the politicians will tell them don't do it, this is your land and you don't have to move, yet somebody must relocate but because the politicians are protecting their votes, they tend to disorganize everything implying that there is a problem among the politicians, "he stated.
He described the politicians as people with eyes but cannot see, they hear but just ignore observing the need to counsel and rehabilitate them so that they also assist the government in putting the things right.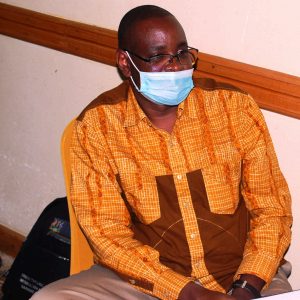 "We need to accommodate them and also request them to go with us as far as environmental protection is concerned, "said Barasa.
His office and the Natural resource officer,he said they are embarking on vigorous wetland and river banks protection and also teach about sustainable use of wetlands through sensitization.
"We are trying to provide alternatives like water to rice growers to continue growing rice without encroaching on the wetland, "he said.
Regarding the presidential directive on rice growers, Ogajo reported that they are currently not chasing rice growing from wetlands but instead, they are capacity building them
"If you have been earning from hot culture growing, we can still give you the amenities where you can still continue from what you have been doing.
Others farmers, we have been providing them with heifers and poultry as alternative ventures to understand and appreciate the impact of the natural resources which they found existing, "reechoed.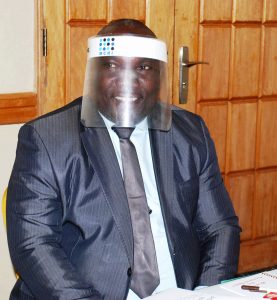 The Mayor Mbale City Mafabi Mitwalib while speaking during the same function observed that politics is responsible for the destruction of Environment in Mbale just because people don't understand what is going on.
"When government comes up with a program to help people, then some politicians come up, instead of telling the people the truth they just give them false information and that's one of the reasons as to why the environment keeps on changing.
If we had come out as leaders and tell the people that what they are doing is wrong, they can understand, but if somebody is trying to put them right and somebody tells them the opposite, then that is contradicting, "he said
He added, "We should put politics out of the services and education because it is our responsibility as leaders and the community to make sure that we fight climate change otherwise we may continue to experience bad climate".
He said that in the district, much of the environment is degraded with the wetlands and forests fully degraded because people don't plant trees put cut them without replacing.
Mafabi challenged the people of Mbale, to try and put up a clean environment starting from their homes, to make sure that it is being protected for the future generation.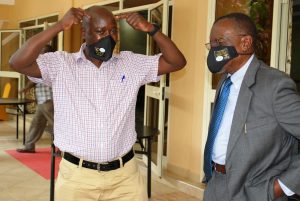 Prof. Samuel Kyamanywa the principal Investigator (CAPSNAC) explained that the regional project was covering four countries that's is Uganda, South Sudan and Ethiopian.
"We have been coordinating four Universities three from the south and one from the North which is the Norwegian University of life sciences.
This project has been running for the last five years, we have done, research, curriculum review for our universities, developed infrastructures, done research and come up with new ideas, technology and innovations and we have published books among other things.
Among the achievements the project has registered include training 10 PhD students, 16 MSc students, two post-doctoral and conducting short training courses in the area of climate and natural resource management.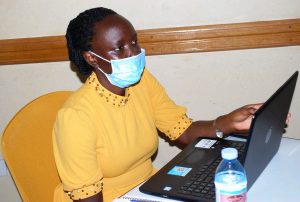 One of the other physical products the project has registered as an achievement include the book produced and a manual for extension and Development workers for East Africa.
Some of the completed project research that were disseminated during the workshop include climatic predictions for Eastern Uganda and their implications for Agricultural Development, Natural resources and Community Livelihoods by Dr. Yazidi Bamutaze
Gender Vulnerability and climate change Adaptation choices in Eastern Uganda by Dr. Kenneth Balikoowa, Small holder farmers Resilience to climate variability in Mt Elgon area, Eastern Uganda by Dr. Narisi Mubangizi.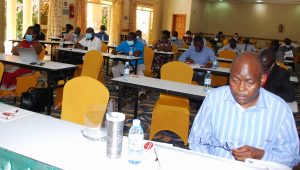 Water storage and flood mitigation capacity of wetlands in Lake Kyoga Basin Eastern Uganda by Dr. Ellen Kayendeke, Carbon sequestration potential of Agro-forestry systems by Prof. Gorretie Nabanoga.
Others are optimization of cropping practices to enhance productivity and adaptation to climate variability in small holder farming systems of Eastern Uganda by Olga Ayiya Charles and Institutional and policy changes for climate risk Management in Eastern Uganda by Dr. Paul Muwanga.
Compiled by
CAES Communication Office