December 25, 2020
Posted by:

Albert Muhumuza

Category:

news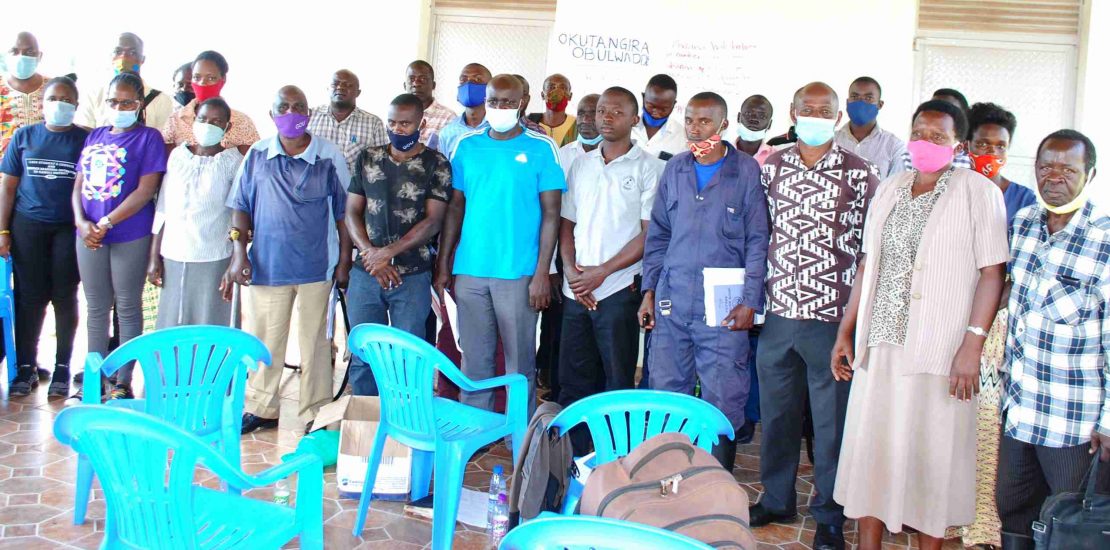 Makerere University College of Agricultural and Environmental Sciences (CAES) has trained about twenty pig farmers in Wakiso District on how best they can practice and embrace Artificial Insemination (AI) in pigs.
The training attended by farmers, Wakiso District officials and researcher from Makerere University was conducted under a research project combining both research, outreach and training with funding from Makerere University Research and Innovation fund (MAK-RIF).
in attendence was Catherine Anen a Gender Specialist, Kafuluma Paul Mukasa a Senior Veterinary Officer at Wakiso Town council among others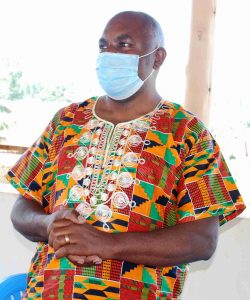 The Principal investigator Prof. Donald Kugonza an animal scientist said this project focused on pig artificial insemination which they have been able to upscale, refine and come up with methods to use.
"In this particular phase, we are working on developing an extender for semen that we use in AI, we are working on development of bore fluid for heat-trust detection to be able to use something like a swab or a spray to induce the female to come on heat since people don't keep males, "he said.
According to the Prof. of Animal Science Kugonza, about 52% of the pig farmers in central and Western Uganda do not keep bores but rely on moving their females to neighbors or using AI.
"Today's activity is training, some of these people we have been working with as service providers particularly in Wakiso, Luwero and Kamuli which are the project sites, "he stated
The professor reported that during inception meeting and stakeholder's engagement, they realised that the technicians have capacity even at the district level but lacked the means of reaching the farmers
"We decided that instead of Makerere coming and doing the training, we could empower them to turn the training into backing them up.
The trainings were conducted in three sub counties of Wakiso including Kakiri, Namayumba, luwero and in Kamuli district.
He explained that during the inception training, they asked the district officials and farmers on which areas they wanted to be trained in.
"Good enough the project had a training component of the farmers and extension workers, they came up with their needs on what they want to be trained and we liaised with the district veterinary officers to run the training, "he emphasized.
The training was attended by 20 farmers from Wakiso sub county but was delayed due to covid-19, the reason for adjusting in the number to avoid overcrowding.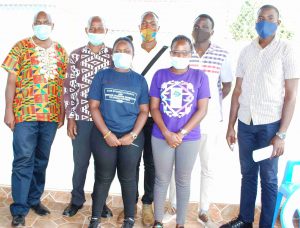 Prof. Kugonza applauded Makerere University and the government for funding the project saying it is rejuvenating pig farming in the country.
As part of the project, Kugonza stressed that they have renovated the structures where they keep the bores, have restocked ten new bores from elite lines, refurbished the semen lab at Kabanyoro with a big room than what was in existence.
"We have stocked it, revived the operations, wired it, and we look forward to other equipment like the semen storage carbines, fridges, freezers, cold boxes and AI kits to technicians in the field, as a way of retooling them to ensure successful ending of the project, "he reechoed.
The project worth sh180m had four objectives including carrying out research and developing an AI model which is sustainable.
"So, we had to look at production, delivery and use of semen because from production phase we go into real commercialisation for real utilization, "he said.
He added, "We are learning aside survey to farmers areas trying to understand and looking at pricing, delivery mode and even service providers".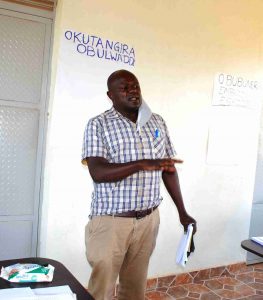 The other objective of the project was to develop materials based on bore fluid for heat-trust detection in addition to developing bore excitation to be able to collect semen.
He observed that under the second objective, they have had a small hitch because almost no lab does hormonal analysis in Uganda saying they are refining protocol which has been developed by the central diagnostic lab in COVAB hoping to deliver on it.
"We expect to have an innovation that can be commercialized for heat detection in females, "he said.
The other objective he said was capacity building of AI service providers and farmers on top of renovating, refurbish and restock the bore stud at Makerere University Agricultural research institute in Kabanyoro which he said has been accomplished.
He explained that despite the challenges in budgeting but they managed to accomplished much of the project objective.
Prof.Kugonza reported that during COVID-19, pork consumption increased forcing farmers to sell off their stock including the breeding stock.
"I have been trucking the price of pork but when COVID started, the farm gate price in many places was at sh8000 and the whole sale price like at wambizi was at sh8500-9000 but by June the price at wambizi had reached at sh13000 and up to now it is still sky rocketing.
He said that in Mukono they are trying synchronization of hormones in pigs through farmer engagement and training where Many farmers testified that out of the 10 sows they had, they are only remaining with two or three.
"One of the innovations we are doing is to do a group synchronization, we are aggregating the farmers in 25 by each bringing 2-3 pigs such that the pigs are given a hormone and synchronize them so that they all come on eat once.
We think this is the only way how the number of pigs can be increased, "he believes.
He gave examples a farmer in Kamuli Batamye Julius with 3700pigs, slaughtering ,100 pigs daily with 70 from his farms and the 30 from other farms but cannot sustain it at the moment.
He observed the need to repopulate the pig's stock to address the current skyrocketing demand for pork
David Kawuki a farmer in Kasengejje also an AI technician applauded Makerere university for coming up with new breeds of pigs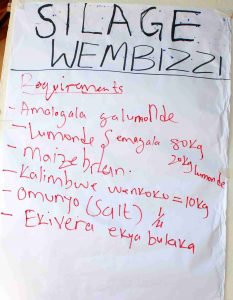 We are happy because we have been suffering with inbreeding but because of the new breeds like large white, this has greatly improved the breeds.
He observed that the local breeds were getting stunted but the new breeds can grow very first earning the farmer within a short time.
For the technicians Kawuki said the training had greatly helped in improving piggery farming since the technicians had received knowledge on how to induce the animal so that it can get on heat and get inseminated.
The system of synchronizing is new but it will help us to inseminate the pigs at once so that they deliver at once.
"We have been having pigs without knowing when they get on heat so that we inseminate them, but synchronizing helps in inducing them to come on heat together so that we can inseminate them and they produce at once, "he said.
Isaac Kasolo a fourth-year student also a pig farmer in Hoima said the training was empowered him with the knowledge on how to inseminate a pig in addition to interacting with fellow farmers.
"I have got different ideas of how the farmers are embracing AI and IMO which will help me to modify the technologies, "he stated.
His ambition to practice pig farming he said was driven by the demand for pork in his village trying to take part in increasing productivity since he is an upcoming expert.
"I have learnt how to reduce on the losses encountered during the movement of sows to the bores for the service, with the new knowledge I have acquired, I can take immediate action to mitigate the loses, including how to ensure the cheapest housing "he stated
Rose Nabwami a resident of Nakyelongoosa in Wakiso District said getting bores was the greatest problem pig farmers were facing.
"Sometimes you would take your sow to a neighbor who is not interested but we are glad that this system of AI in pigs has come to help people like us, "she noted.
She said feeding for the orphaned piglets was one of the biggest challenges but the training helped in addressing it noting that many women are shunning pig rearing due to lack of space and knowledge to practice piggery farming.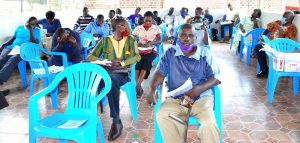 Bruce Peter Kaberenge the councilor for people living with Disability said majority disabled people have not benefited from the different government programs like OWC.
"Although they have been giving us some crops like coffee, but we have never known about keeping pigs including breeding and preparing food for pigs from our local grass like vines and other green plants, "he said.
Kaberenge who rears about 25 pigs attribute his success to piggery farming which has enabled him to pay fees for his children including improving livelihoods.
According to Dr Wilfred Kyobe Bamundaga the senior Veterinary officer at Wakiso district, the training benefited people in a number of ways including feeding, managing the orphaned piglets, infrastructure for pigs, treating the pigs, hygiene for pigs, insemination in pigs, synchronization in pigs among others.
Reported by:
Agnes Nantambi