November 30, 2020
Posted by:

Albert Muhumuza

Category:

news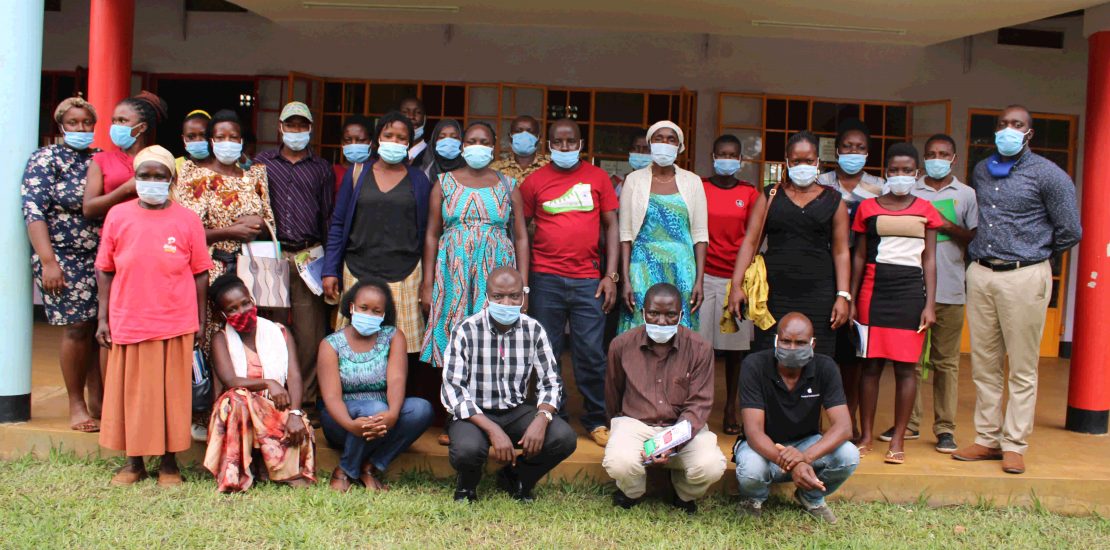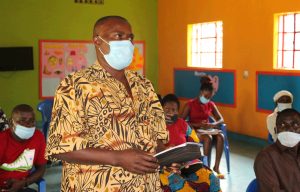 About 100 poultry farmers  in Wakiso district have been given  free Poultry Training Manuals that  will give them tips on how to do  poultry farming better so that they can realize better profits and stay afloat.
The manual is  a user- friendly information  exchange material (IEC) presented in a tone and format to ease understanding and application aimed at addressing key capacity and knowledge gaps within the poultry sector for improved productivity and profitability.
These information exchange materials were designed by a multidisciplinary team of researchers basing on the study findings for the Mak-RIF COVID  Special  project titled,  "Strengthening the resilience and visibility of peri-urban poultry farmers in Wakiso district for better marketing and profitability through feeding, postharvest handling, value addition and resources recovery".
The  team comprises Assoc. Prof. Zziwa Ahamada, Principal Investigator (PI) and  Dr. Robert Kyeyune Kambugu Department of Agricultural and Bio-systems Engineering, Dr. Simon Kizito, from the Department of Forestry, Biodiversity and Tourism,  Ms. Rebecca Mukebezi, from the Department of Extension and Innovation Studies and  Mr. Henry Magala from the Department of Agricultural Production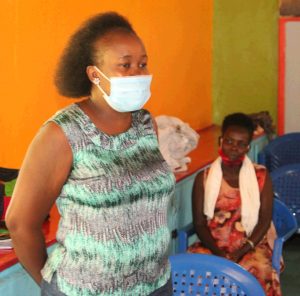 Makerere University Research and Innovations Fund (Mak-RIF) with funding support from the Government of Uganda put up a call  for Makerere University lecturers  to come up with innovations and research projects that could address the challenges farmers were facing during  COVID 19  lock down.
In June 2020, the team embarked on studying problems and challenges that poultry farmers in Wakiso district were facing during  COVID 19 using  desk review, baseline survey, Focus Group Discussions then Key Informant Interviews. The study targeted  200 poultry farmers in total  from five town councils of  Kira, Kyengera, Nansana, Nangabo  and  Wakiso with 40 participants from  each town council .
After data collection, the research team identified farmers' needs, synthesized, prioritized and transformed them into thematic areas which formed the key topics for this manual. The training manual focuses on five topical issues namely; Quality control and value addition, Resource recovery innovations; Business management; Poultry health, Hygiene and feeding; Poultry housing and Common interest farmer groups.
The team, has also held two research dissemination meetings and farmer trainings at Wakiso  and  Nangabo town councils  to get back to farmers, share the study findings, go through the information exchange materials and also to make them aware of existing support systems within the local government structures that can enable them address some of the challenges on continuous basis even in the absence of the researchers.
Where the dissemination meetings have been held, the research team has created farmers' virtual groups that can serve as areas of continuity of learning and information sharing.
The team has also made strong connections and linkages with some of the actors in the poultry value chain who will keep supporting the farmers on a day to day basis.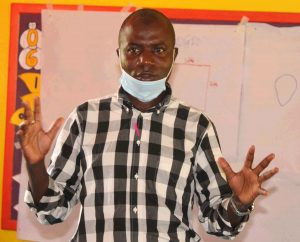 Speaking during the research dissemination workshop and farmers' training at  Nangabo ECD Training Centre and Vocational Institute in Nangabo town council on 27th November 2020, the Principal Investigator Assoc.  Prof. Zziwa Ahamada said, the goal  of the project was to address the challenges that poultry farmers were facing in accessing markets for their poultry and egg products.
The specific objectives according to the PI were to: 1) Assess poultry production and post-harvest challenges attributed to COVID-19 restrictions and coping strategies; 2) Identify marketing-related challenges as a result of COVID-19 restrictions and copping strategies; 3)Examine existing value addition and resource recovery innovations and strategies to cope with COVID-19 restrictions; 4)Identify linkages that poultry value chain actors can take advantage of to enhance profitability of poultry production and; 5) Enhance the capacity of poultry farmers in poultry products post-harvest handling, value addition and resource recovery.
The study revealed  capacity and knowledge gaps hindering  productivity and profitability  including; Low business management capacity; Limited attention to value addition and resource recovery; Non-existent beneficial common-interest farmer groups; Inappropriate housing  and; Animal husbandry challenges.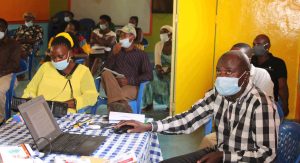 "One of the key things that we found out was that these farmers were having challenges feeding their poultry, accessing their markets for whatever they were producing but also even before the COVID 19 lockdown, we realized that farmers have been doing poultry farming when they are not paying much attention to the business side of it", The PI Assoc. Prof. Zziwa Ahamad said.
Dr. Zziwa reported that besides the high cost of feeds and other inputs being the biggest production related challenge, limited marketing platforms and lack of collective marketing initiatives also led to huge losses.
In addition, Dr. Zziwa  said,  very few poultry farmers practice basic post-harvest, value addition and resource recovery practices, largely use traditional feed and water provision facilities that are generally wasteful and reduce profitability but when COVID 19 struck harder, reduction of flock size was the short-term survival strategy adopted by most farmers to minimise losses.
"Having understood the problems and challenges that they had, we said how we can come in with science to make sure we give them tips on how to do the poultry farming better so that they can realize better profits and stay afloat.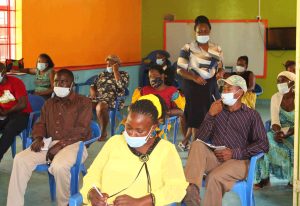 We focused on several things. One of them was to do with building their business skill capacity to make sure they look at poultry as a business and this context, we were looking for how they can find value of whatever they produce on the poultry farm and in doing so we talked about aspects of better planning, record keeping, and then innovative feeding", Dr. Zziwa explained.
The study came up with five key recommendations with major emphasis on resource recovery as a key aspect that will help these farmers raise better profits.
The study expressed the  for poultry farmers to embrace locally available feeding materials to lower the cost of production such as worms, greens, peels; the  need to shift focus to processed poultry products such as liquid eggs, minced chicken meat, egg powder, etc. and the   need for supportive policies and regulation to ensure quality chicks and input supplies.
Other key recommendations include the need for poultry farmers to embrace alternative marketing opportunities e.g. ICT-based marketing options and converting would-be waste into valuable products such as edibles, animal feeds, bio-energy, etc.
"We realized many of them were focusing on eggs and live birds but they were those who hadn't had of a situation that one can have the legs, offals, feathers, they can have the legs converted into either edible products for human beings or edible products for the pet animals people keep around town and  then, we tried to show these farmers that in addition to dealing in the other products they are used to, they can also earn  more money by making sure whatever comes off a slaughtered bird, can actually be of value by targeting specific markets", The PI stated.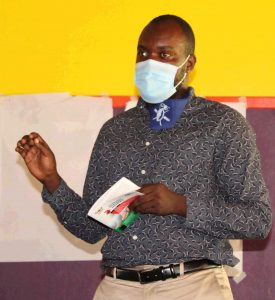 Speaking on farmers training at Nangabo,, Co-researcher and trainer Dr. Simon Kizito said, the training was  a follow up for the survey the team  had in the  poultry farmers in Wakiso district tailored to cover the gaps identified.
"Most prominently featuring was the value addition and resource recovery on the farm that was affecting the profitability and marketability. So the training we have taken through was on those aspects of treating poultry as a business, how to value their products and enhance value so that they can fetch more prices and how they can use value addition routes that we have taught them to navigate the highly competitive yet very fragile fragmented market.
We have taught them from very simplistic terms how to sort, clean and package as a start point and the we moved ahead and told them how they can convert the primary products into other secondary and tertiary products that fetch more money that reduce on transport and storage cost and resilient to vulnerable spoilage in storage", Dr. Kizito explained
Dr. Kizito also said other aspects covered during the farmers training session included how they should elongate the shell life of their products, business records keeping especially the planning aspect and then, the sound management practices but more on the business model and how to manage quality to hit the business targets.
He said, farmers were also taught how to keep records and which records to keep and where  giving them very simplistic examples on how to have a farm ledger book and a farm treatment, vaccination, and purchase calendar .
The training according to Dr. Kizito also tackled the issue of housing. Because housing is important, the research team he said, discovered that some people live in the same space as birds others just pack birds all together. So they were taught how they can opt for low cost housing but efficient in terms of bird health and in terms of increasing productivity and how they can increase housing to create productivity using locally available materials such that they can manage hygiene and keep away the frequent or highly prevalent pests and diseases that come with hygiene and poor housing of the birds.
"So, we believe that they have learnt and start treating poultry business not as a side hustle, keeping them busy but as a business where they monitor costs and are able to separate profits from the gross revenue they collect.
And we hope that in adopting a business model or the accompanying training we have given them, we think, they will become resilient and they will become more productive even on smaller scales they operate", Dr. Kizito said.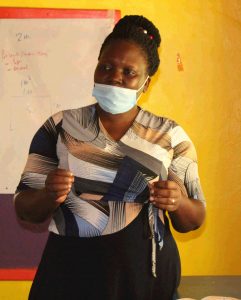 Ms. Rebecaa Mukebezi a member of the research team said,  during the survey, it was found out that most of the poultry farmers work individually  and  do not  belong to any group and so, the team found  it worthwhile to tell farmers  the importance of  forming groups and belonging to groups.
During the training Ms. Mukebezi talked about common interest groups trying to tell the farmers that even if they belong to other groups where they have other objectives, they could use such groups to market their poultry products and also seek advice in whatever way.
Ms. Mukebezi said, farmers were trained about the different types of groups but with more emphasis on the virtual groups because virtual groups help in sharing knowledge among people who may not necessarily be in the same locality but  only brought together by social platforms like Facebook or WhatsApp. 
As long as the person has a smartphone she said, they can access their group at any time and they can share their knowledge.
"And we are happy by the end of this training, the farmers had accepted to form a group and as we talk now they have actually formed a group because they realized the importance of belonging to a group. We hope that they will benefit out of those groups which they have formed.
Groups are important in that, they can allow them to negotiate for prices. Instead of being price takers, they become price setters. And then, groups allow them to become more innovative because they share experiences and learn from each other". Ms Mukebezi shared.
Ms. Mukebezi informed farmers that groups allow them to increase on their understanding capacity in whatever they are doing because on those groups they are people who are just beginning and those who have been in the business for a long time.
She added that, on the group formation emphasis was put on having multiple actors.
"We have emphasized that they are not groups made of only farmers but they should be groups of different actors along the poultry value chain. For instance, there must be a vet on the group, a feed supplier and an extension worker so that, in case someone posts a query, any of those technical people can be able to help and answer the questions which other farmers would not be able to answer", She explained.
Download the Poultry Training Manual
Report Compiled by:
Jane Anyango,
Principal Communication Officer, CAES