August 17, 2020
Posted by:

Albert Muhumuza

Category:

news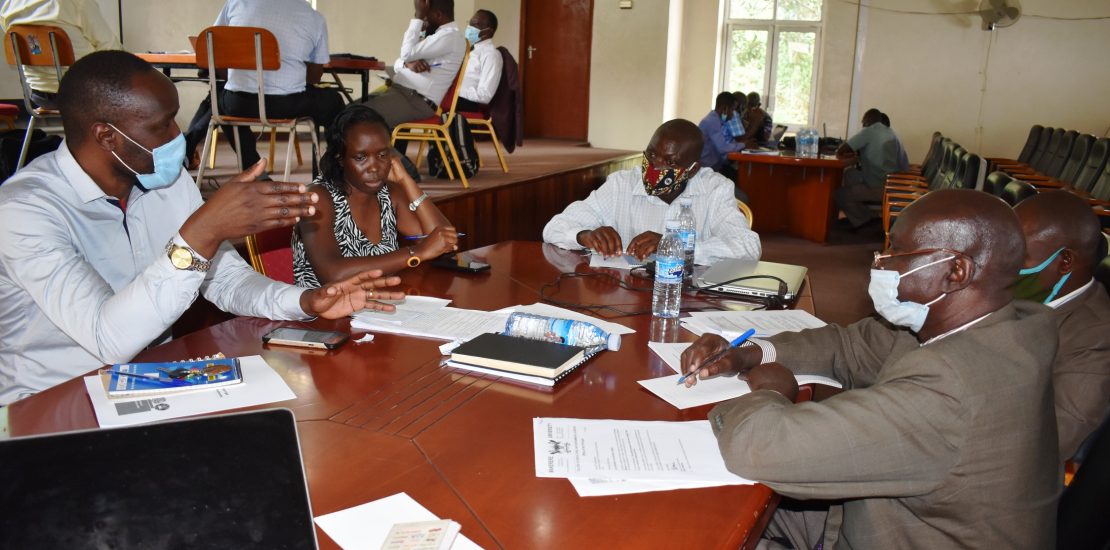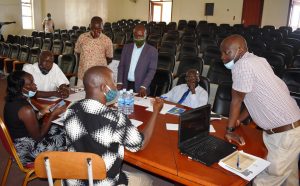 Graduate research requires that communication along the impact pathway has satisfactory depth and / or breadth as desired by the respective stakeholders.
Inefficient writing and communication skills make scientists unable to widely disseminate research outputs for the benefit of society and promotion of academic and public debates.
Inability to write and communicate also makes scientists unable to attract funding from policy makers and technocrats and inhibits their contribution towards desired societal changes.
Most times, graduate students face the above mentioned challenges and it was in  that  context that CAPSNAC, the NORHED funded project at Makerere University recognized this challenge and advocated for  remedial and retooling courses  to equip students in science communication to quicken their dissertation completion process.
The four days' write-shop was spread over a two-weeks period with the first one held on 13th-14th August 2020 and the second scheduled for 27th – 28th August 2020 targeting the back-log of CAPSNAC students.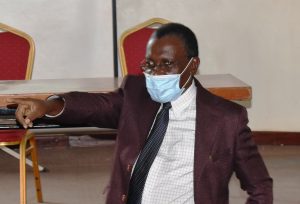 While opening the write shops at the Conference Hall at the School of Food Technology, Nutrition and Bio engineering, the CAPSNAC Principal Investigator Prof. Samuel Kyamanywa said, the main objective was to help the students complete writing their papers and theses so that they are able to complete their program before the NORHED CAPASNAC project cost extension ends on 31st December 2020 deadline.
Prof. Kyamanywa emphasized that the workshop is not intended just to train students to write but assisting them to write.
"The key outcome envisaged from the write-shop is that students will immediately submit their dissertations given that the NORHED CAPSNAC project cost extension is coming to an end and graduate at the planned Makerere University graduation in 2021," the PI stressed.
He said, by the end of the write-shop, students should fill their intensions to submit their dissertations for examination, feel a deeper sense of ownership of their own writing, have draft dissertations and paper manuscripts for submission and identify strategies towards completion of their graduate studies.
Prof. Kyamanywa said the main target group for the write-up was the back-log of CAPASNAC students. Currently 5 PhDs and 3 MSc students were yet to finalise.
"The facilitators are working directly with what students have drafted-student theses, dissertations and papers directly. It was mandatory that students come along with their drafts. 30 participants participated in the exercise as students and facilitators.
The write shop is being delivered through direct talks and intensive small group discussions with the students facilitated by the team of CAPSNAC project members and student supervisors", Prof. Kyamanywa explained.
The workshop was also punctuated by presentations from the project beneficiaries who had successful completed and graduated. They gave their personal testimonies of their PhD journeys, experiences, challenges and what it takes to be graduate material in terms of the social, economic, moral and academic behavior. This was to challenge, inspire and encourage the current students.
A section of the targeted students speaks out on the training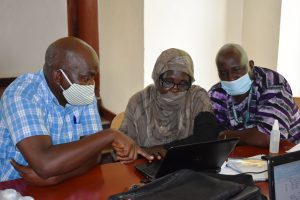 Ms. Sauda Dehiya Suleiman a PhD student who came to Makerere university on the ticket of Juba University South Sudan said her full admission expired by June 2020.
"I cannot graduate because I had some problems with supervision and then  writing papers because  I have not published any paper up to now. I have actually been waiting for this kind of interaction with intellectuals to correct my thesis.
I welcome this workshop. I have already benefited from it. My draft manuscripts were taken by other facilitators and they are reading to review them and with good advice, I hope to finish by December, 2020," Ms. Sauda said.
Ms. Sauda explained that after vetting  her proposal, she proceeded with data collection but later realized that her data was not worth a PhD. The other challenge according to Sauda was that there was congestion in the laboratory that resulted into disruption of sample processing that subsequently affected the quality of her results.
Mr. Coco  Thomas Lopeyok Pariso a PhD student from Juba University  South Sudan has been on the program since 2015.  He was optimistic that he will go back to the field to collect the remaining data and submit his manuscripts and thesis within the set deadline.
"I have benefited a lot. I am really very happy the way professors have challenged me about my work. They challenged me not to remain stagnant but to proceed and finish and I am going to address the issues raised", Mr. Coco said.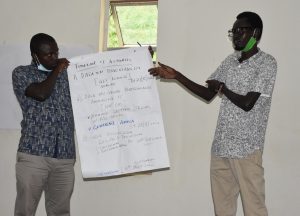 Lomoli Asaha Labahala Oriho, an MSc student from South Sudan also came in 2015 and attributed his delay to change in the topic where he took some time in writing the proposal.
"I first used to work on Grain Amaranth but now working on milk. I also had a challenge of analyzing data. I have really benefitted from this training because people have guided me how I can analyse data. I am hopeful that by the end of the second training, I will be able to submit my thesis", Oriho said.
In 2014 Makerere university secured a grant for the four years (2014-2018) funded through the NORAD program, NORHED worth 18 million Nowergian Kroners. The money was channeled through Makerere University (Uganda) as the lead institution in collaboration with other three universities of Addis Ababa (Ethiopia), University of Juba (Southern Sudan) and the Norwegian University of Life Sciences (Norway).
The project aim was to strengthen the capacity of universities to address issues to do with climate change, environment and natural resource management.
The specific objectives were: 1) to review and strengthen academic programmes in respect to climate change and natural resource management in the three partner institutions in the South; 2) to strengthen research capacities in climate change and natural resource management to generate knowledge and technologies for development and policy formulation; 3) to build staff capacities through PhD, Postdoctoral for all South institutions and M.Sc. Training for the University of Juba, that will improve its educational and research management capacity; 4) to strengthen research and teaching infrastructure in order to produce better and responsive graduates and; 5)to strengthen North-South, and South-South linkages through staff exchange, joint collaborative research and outreach activities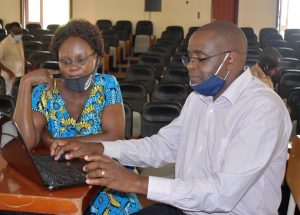 A total of 26 graduate students were registered under the project (10 PhDs and 16 MSc) for training and conducting research on different themes including climate change adaptation, mitigation and risk management, wetland management, increasing agricultural productivity, food nutrition among others. So far 15 have graduated, 2 submitted, 1 dropped off while 8 (3 MSc and 5 PhD) are behind schedule.
The project asked for a cost extension and was granted 3 million Norwegian Kroners for all partnering universities Makerere inclusive.
Report compiled by
Jane Anyango
Principal Communication Officer, CAES