April 13, 2020
Posted by:

Albert Muhumuza

Category:

news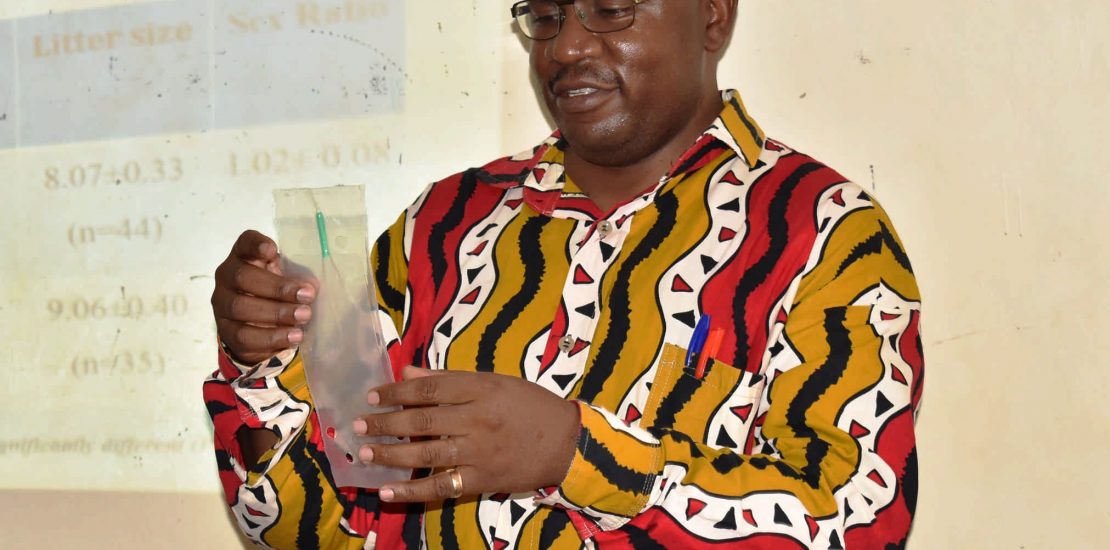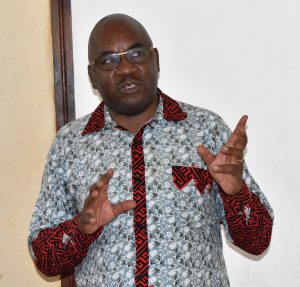 Makerere University Associate Professor Donald Rugira Kugonza has been appointed as a member of the African Technology and Innovation Incubators Advisory Committee (ATIIAC).
"The purpose of this message is to inform you that in consideration of your profile and expertise in Technology development and innovation, you have been selected to act as a member of the African Technology & Innovation Incubators Advisory Committee (ATIIAC)", The Director and Head of Mission of the African Union Interafrican Bureau for Animal Resources (AU-IBAR) Prof. Ahmed El-Sawalhy, wrote to Dr. Kugonza in an appointment letter dated 30th March, 2020.
Dr. Kugonza has acknowledged receipt of the appointment and accepted the offer. "I have internalized the terms of reference and strongly believe we shall deliver on the assigned mandate to contribute to transforming Africa, our beloved continent.  On my part, I commit to do my best to meet the obligation of the appointment and assignments as We Build for the Future", Part of the acceptance letter from Dr. Kugonza dated 3rd April 2020, reads.
The African Union Interafrican Bureau for Animal Resources (AU-IBAR)   is a specialized technical office of the African Union under the Department of Rural Economy and Agriculture (DREA) of the African Union Commission
According to Prof. Ahmed El-Sawalhy the AU-IBAR  is mandated to support and coordinate the utilization of animals as a resource for the wellbeing of humans in the member states of the African Union and to contribute to economic development particularly rural area.
He explained that AU-IBAR is implementing the sustainable Development of Livestock for Livelihoods (Live2Africa) project which is funded by the European Union (EU) as part of its support to the Livestock Development Strategy for Africa (LiDeSA).
The    Live2Africa project according to Prof. Ahmed El-Sawalhy responds to the constraints of the development of the Africa's livestock sector. These include inadequate policy, legislation and institutional framework; low productivity and production; unsustainable utilization of natural resources; insufficient animal health services and disease control; inadequate application of technologies; inadequate input supply and service delivery.
He also noted that one of the result areas of the Live2Africa has the aim of building capacity in technology and knowledge transfer across the livestock sector in Africa. Under this result, he said, it is planned to establish regional Technology and Innovation Incubation Hubs (ATiChubs).
Prof. Ahmed El-Sawalhy further noted that during the workshops  held in 2019 to validate the establishment of ATiChubs business and governance structure, it was proposed that AU-IBAR act as the overall governing body supported by experts preferably  representatives from government, industry and academia as members of the advisory committee namely the African Technology & Innovation Incubators Advisory Committee (ATIIAC)
About Donald Rugira Kugonza
Donald Rugira Kugonza is an Associate Professor in the Department of Agricultural Production, School of Agricultural Sciences, College of Agricultural and Environmental Sciences Makerere University.
 He holds a PhD (Agriculture) and M.Sc. Agriculture (Animal Science) and a BSc. (Agriculture) of Makerere University Kampala, In addition, he also holds an M.B.A. Amity Business School, India.
Dr. Kugonza has expertise in Performance improvement and Conservation of African Animal Genetic Resources, and has gained acclaim working with cattle, goats, pigs, cavies, honeybees and various poultry species. His other research interest is in Quality evaluation of animal & bee products.
In June 2019, Dr. Kugonza received a plaque as recognition by the African Union (AU) for his contribution to work on Animal Genetic Resources over the past 6 years. He has published widely. By google scholar, he has 75 publications, 80,352 reads and 449 citations.
Report compiled by:
Jane Anyango
Principal Communication Officer, CAES