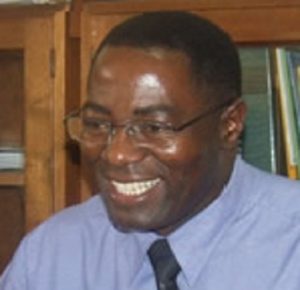 The College of Agricultural and Environmental Sciences (CAES) opened the Research Grants Office to assist staff in securing resources to support cutting edge research, innovation and outreach to the community. The office is headed by Prof. Moses M. Tenywa as the Coordinator. This is third pilot Grants office in Makerere University including the College of Health Sciences and the College of Humanities and Social Sciences.
The CAES Research Grants office was renovated and furnished with financial support from SIDA Carnegie Foundation through the Directorate of Quality Assurance and the Directorate of Graduate Research and Training (DGRT) at an estimated cost of $7000.
The office is intended to serve the needs of the experts and the novice and will provide a platform to move beyond self, and service the wider good by building the capacity of others. The initiative is envisioned to complement ongoing individual efforts to use the state of the art technologies, internet and mobile phones for communication and organise trainings for writing winning proposals. The office will also help in editing proposals developed by staff; promoting dissemination of research products and satisfy requirements of development partners.
Download the monthly Research Grants Calls below