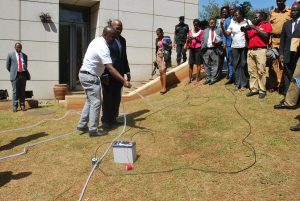 We are delighted to introduce to you a CAES Innovations Catalogue (catalogue coming soon online). The catalogue reflects the mechanisms established by the College of Agricultural and Environmental Sciences (CAES) to translate research into development. It also highlights the institutional challenges to research and development pointing out some of the policy issues government can intervene to enhance agricultural productivity and environmental conservation.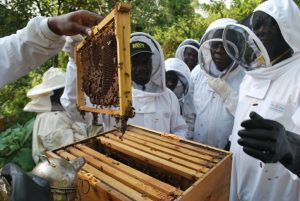 CAES is one of the most vibrant colleges in the university and the region. The college has transformed its research and development agenda for client-responsiveness and development impact and implemented programmes that promote farmer participatory research and development integrating the University into Uganda's rural transformation processes. As a result a number of new technologies, products and services have been made available to the public. Our students and staff have linked with farmers, processors, and others stakeholders who are the ultimate beneficiaries. In response to the demand for human resources needs and challenges, the college has developed diverse training programmes as a response to Makerere University and Government of Uganda Education Sector Strategic Plan.
Some of the several innovations
Solar irrigation pump developed
New soybean variety Maksoy 6N released
Mini pig semen lab established at MUARIK
First Africa College Prize
Trophies won in Agricultural shows due to originality and professionalism
Four books for Secondary Schools published
Generation of data to enhance understanding and harnessing of nature
Please read our quarterly and annual reports which highlight the several innovations at CAES.