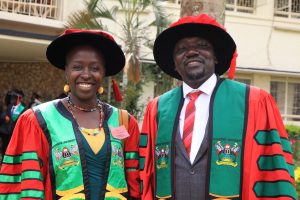 At CAES graduate students are provided with a vast array of opportunities to broaden and deepen their understanding to accelerate their career with a world-class graduate programs. Our graduate courses are enriched with up-to-date knowledge and research, interactive teaching and study projects. At CAES we apply academic hand-on knowledge applied to real world examples to help bring research to life.
Please visit https://rgt.mak.ac.ug/ for more insightful information about Graduate training at Makerere University.
CAES graduate students' opportunity for mentorship in scientific writing for publishing in peer reviewed journals.
Fill the Application Form here