GORILLA International Conference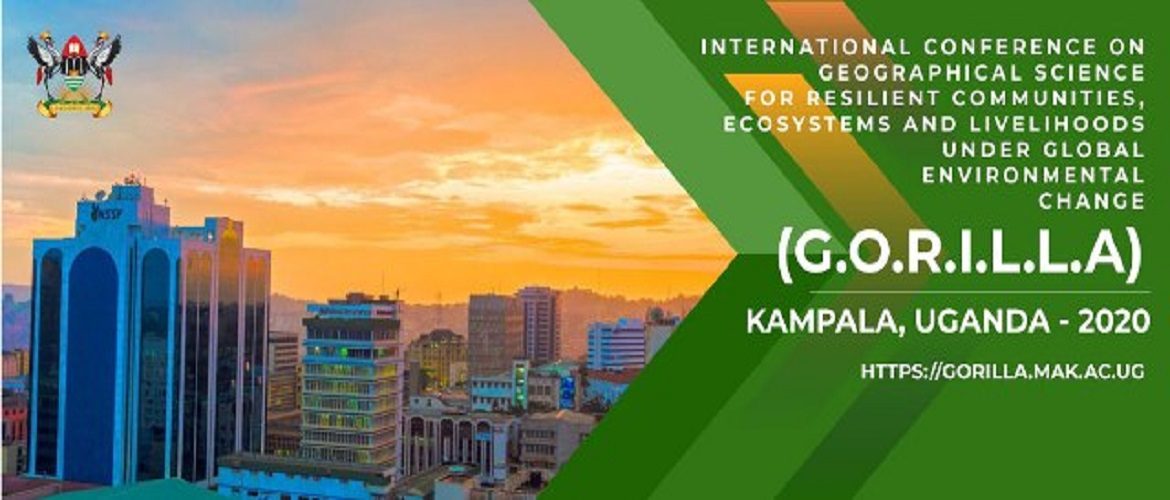 GORILLA International Conference
08:00
May 28, 2020
to 17:00
May 30, 2020
The Department of Geography, Geo-Informatics and Climatic Sciences, CAES is hosting an International Conference under the Theme: Geographical Science for Resilient Communities, Ecosystems and Livelihoods under Global Environmental Change (GORILLA).
The Conference will take place 28 -30 May 2020 at Speke Resort Hotel, Munyonyo.
This conference is intended to share knowledge and research on emerging science, technology, tools and innovations around resilient communities, ecosystems and livelihoods. It provides a great opportunity for inter alia, conceptual, empirical and theoretical discussions, which address the conference theme in many perspectives, and it is anticipated that by these means, both established, emerging and young researchers, and policy makers in the broad field of environment and natural resources management, will benefit immensely.
This is therefore to invite you to submit abstracts by following the conference link below.
Download the Call for Abstracts