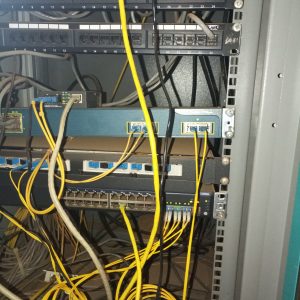 CAES has an Information Technology unit that handles all the technological issues that arise. The IT unit is responsible for providing a working infrastructure; network, email, and operating systems. It's important to note that although the CAES IT unit implements and facilitates the flow of information, it doesn't create the policy that defines which information is correct or accessible to others.
This unit also oversees the installation and maintenance of computer and network systems within the college to ensure that the they run smoothly by evaluating and installing the proper hardware and software necessary to keep the network and systems functioning properly. Our IT unit has professional relationships with outside vendors and industry experts. This helps our team perform their duties more efficiently as well as stay current on the latest technology that might be beneficial to the college.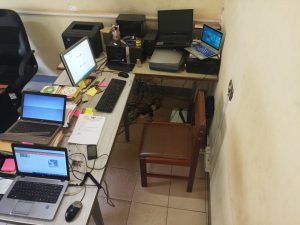 Our users (staff and students) are familiar with having to contact the IT unit for support. The IT unit provides this service for all the users. This might entail installing new software or hardware, repairing hardware that has become faulty, training staff and students in the use of new software, and troubleshooting problems with the system or with an individual's computer.
We are also responsible for creating user university email addresses and also maintaining the college website. All in all, this unit works hand-in-hand with the Directorate of ICT Services (DICTS) as its mother supervisor.